calender (machine for flattening things)
The calendar function allows users to manage their schedules by writing simple appointments, etc.
| | |
| --- | --- |
| calender (machine for flattening things) | Schedule Reservations |
Register your schedule
Clicking on a day you want to schedule on the calendar screen will display the "Schedule Registration Screen" where you can enter details.
Notification before scheduled time
An alarm will appear via Push notification 10 minutes before the schedule.
Repeated registration of schedules
If you want to create a recurring schedule, you can use the Repeat Schedule Registration function.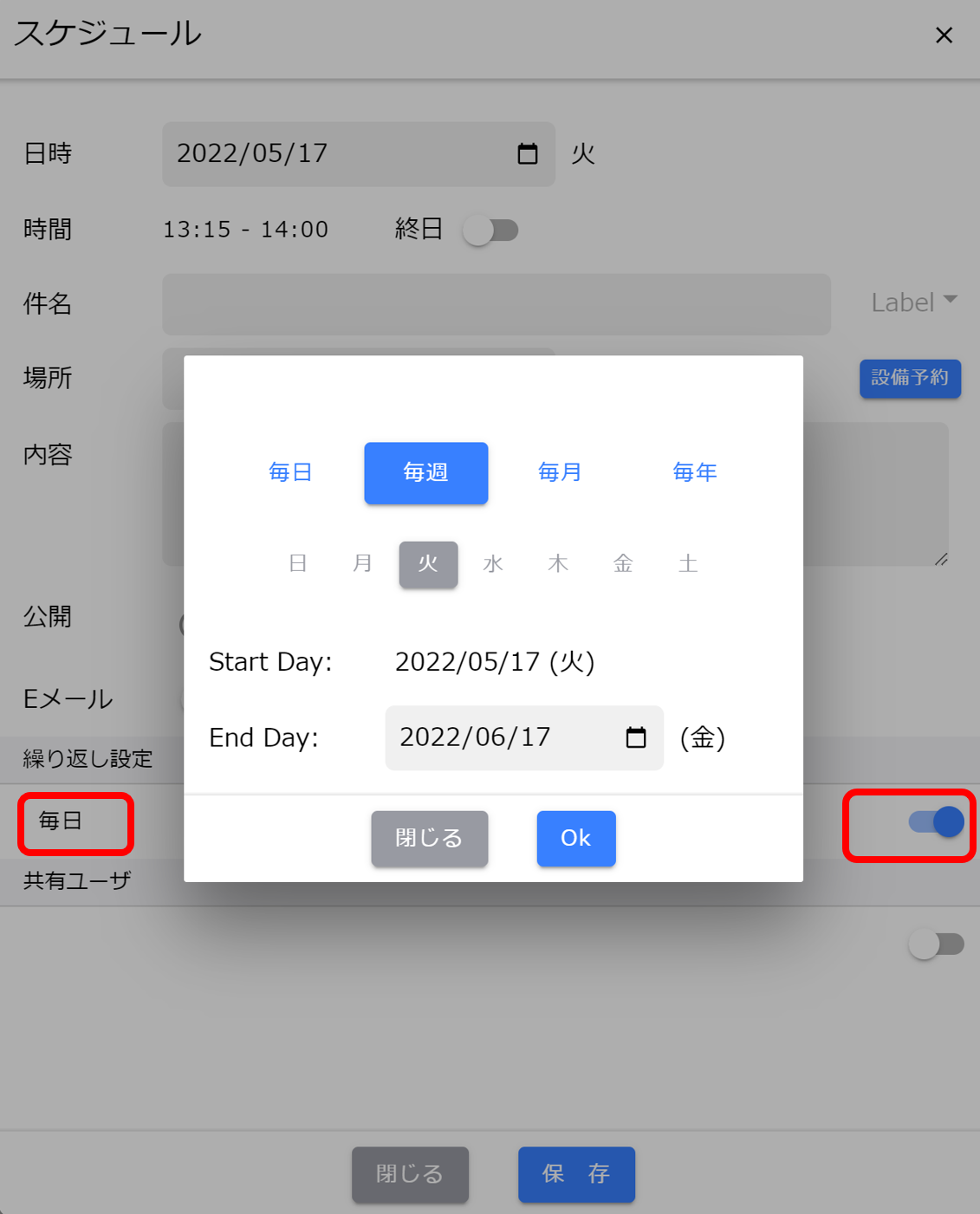 The repetition period starts on the date when the schedule is first registered for repetition, and ends on the date set in the repetition due date.
Scheduling and Sharing
Between users in a group View Public Schedule, ,Schedule Reservationscan be done.
Publication Schedule
How to view the public schedule
It is a good idea to browse the public schedule to check available times before scheduling an appointment with another member. To view a public schedule, select the user you wish to view from the user icon in the upper right corner of the calendar.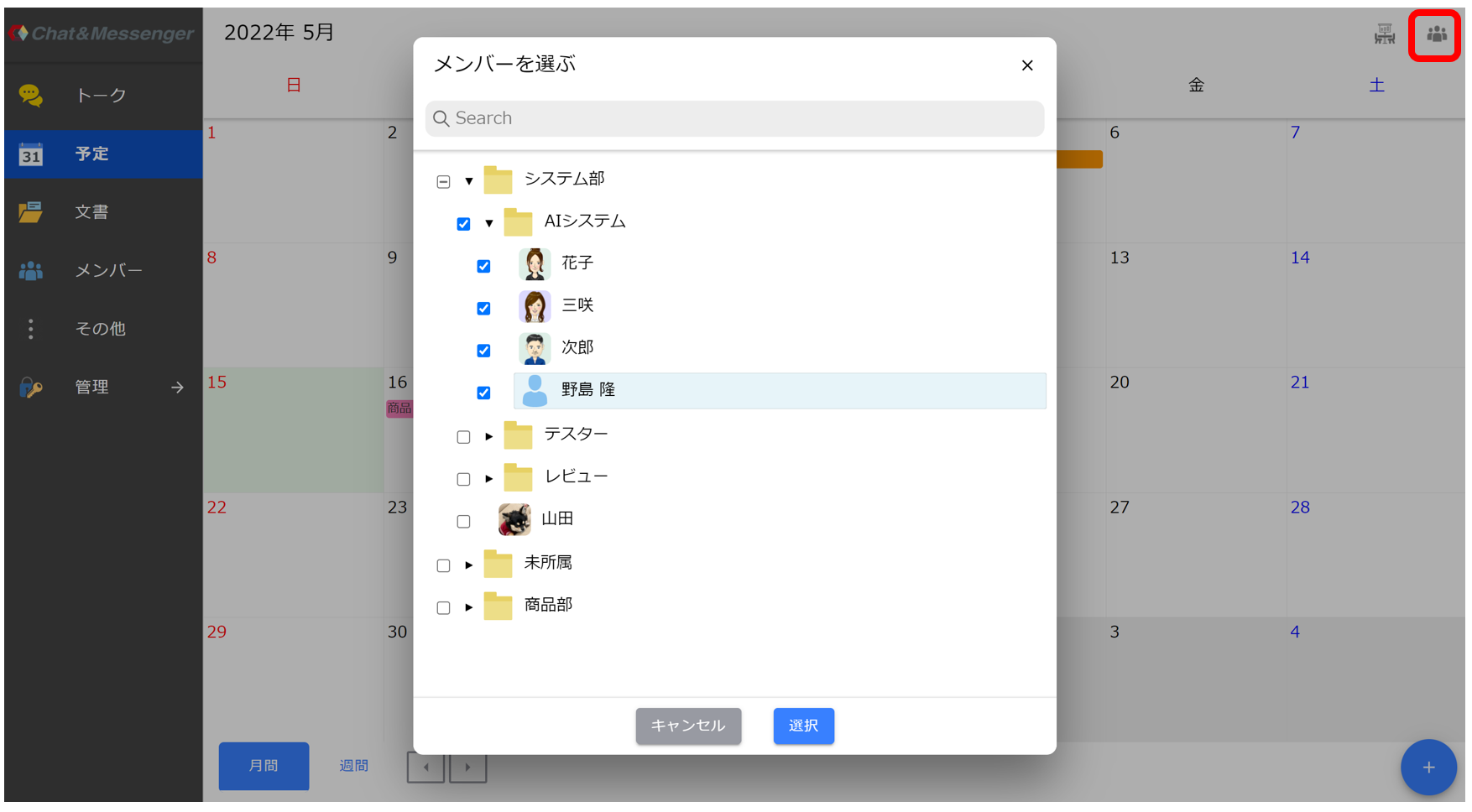 It is also possible to find member availability and schedule appointments efficiently from the chat room.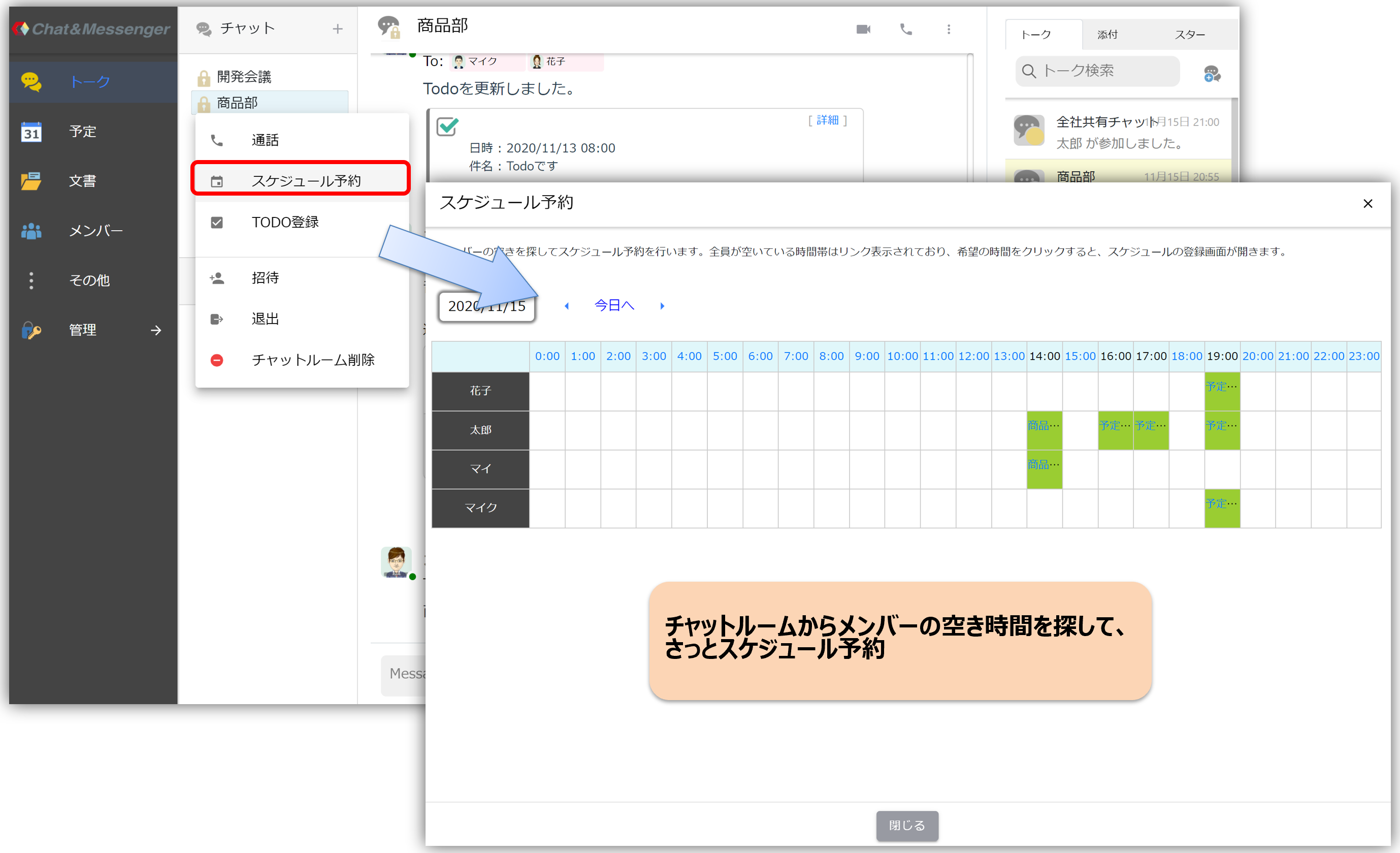 How to set up a publication schedule
In the public settings on the schedule registration screen,public or Only date and time published to make the schedule public and available for other users to view.
There are three options for publication settings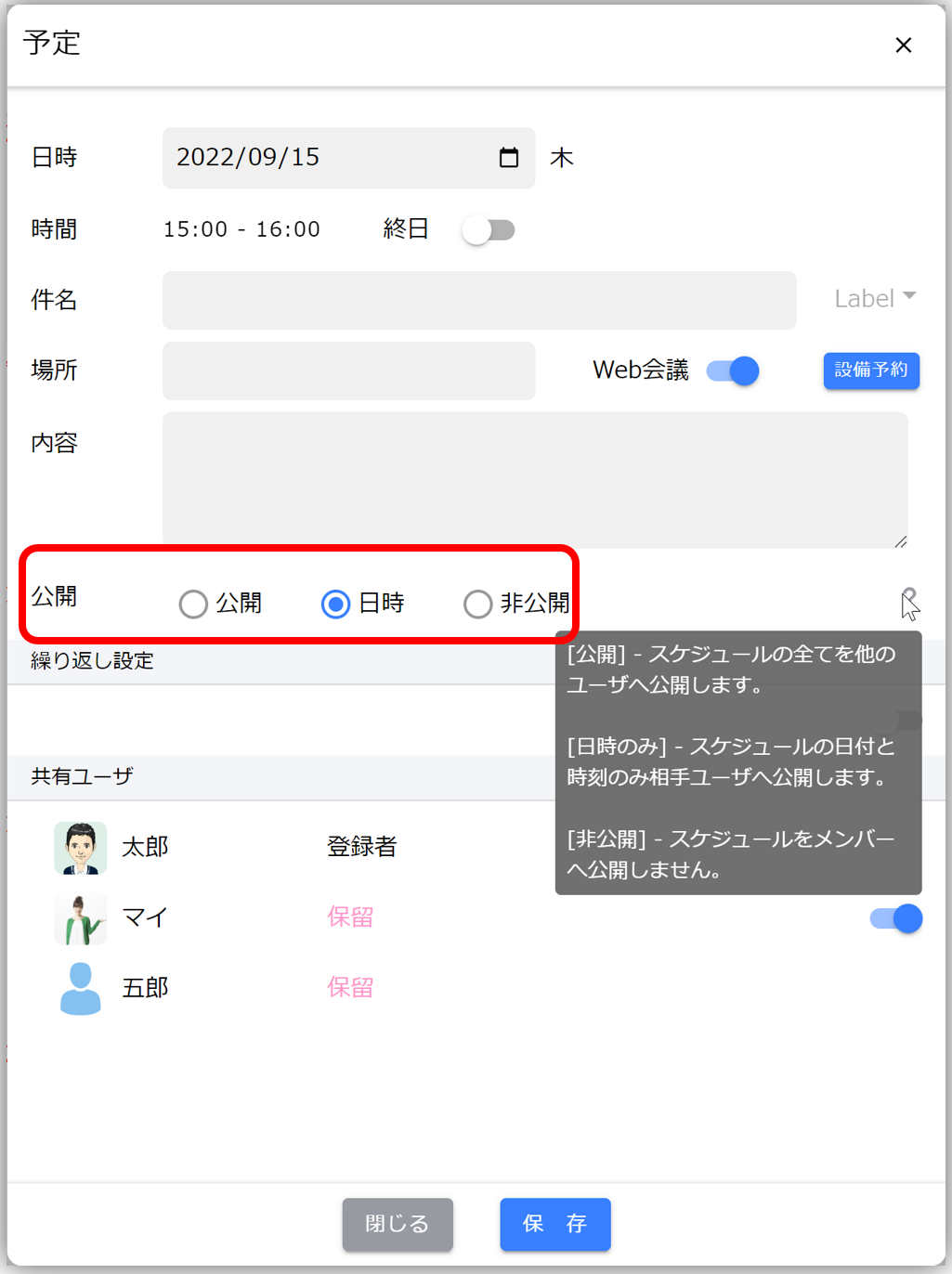 public... all of the schedule is made available to other users.
Date and time onlyOnly the date and time of the schedule will be shown to the other user. Only the date and time of the schedule will be made available to the other user.
private... The schedule will not be made available to members.
Schedule appointments and conduct web conferences
If "Web Conference" is enabled when registering a schedule, a notification will be displayed to all members before the specified time to let them know the status of their web conference participation.

This allows users to find an available time in the chat room, schedule an appointment, and then everyone can quickly join the web conference at the designated time.
Task Management
Tasks can be added with a single click from a received message, and the person in charge and progress status can be easily shared within the room.